Personalization
and custom work
Your Personal Portraits
Sylvie Caron realizes the portrait you want: family or individual portrait, everything is possible. How does it work ?
Sylvie Caron spends a few hours in your company in "reportage mode" to get to know you, to listen to your stories, your inner life, your desires and wishes. All this information remains of course confidential. Nourished by this experience, you can deliver yourself in your simplicity and truth to be in complete confidence. The portraits will be all the more authentic and spontaneous. Sylvie Caron learns to know you and to capture all the expressions and emotions of your person, of your family. Your pets can of course be included!
Through her mastered artistic technique, she offers you unique creations, highly personalized portraits, all formats, canvases stretched on frames made in France and of premium quality, canvases delivered raw on frame or framed according to your choice.
Sylvie Caron pays great attention to her subjects to highlight all their particularities: she works her colors with pigments and not with preparations made in advance and does not hesitate to look for frames adapted to the tastes and wishes of each one.
The uniqueness of the artist Sylvie Caron's work is also due to the fact that she works her canvases to music and will deliver you a musical and original composition, entirely correlated with the canvas for a journey in colors and sounds in her creations.
The selfies are evanescent, the portraits remain a true artistic approach and last in time, their history is lived and unfolds daily as it is transmitted from generation to generation.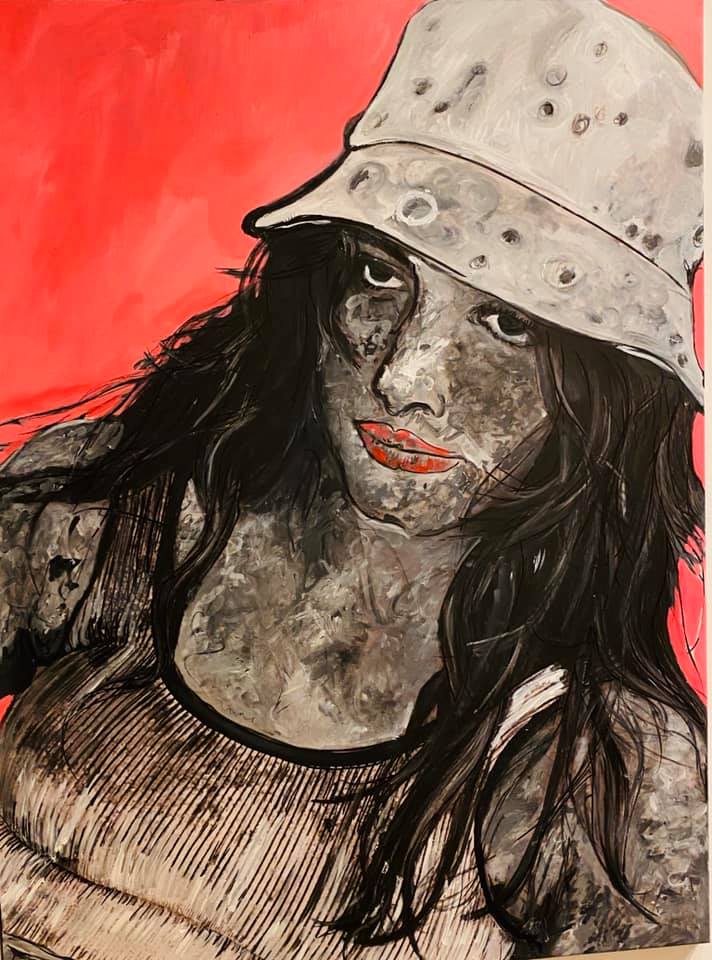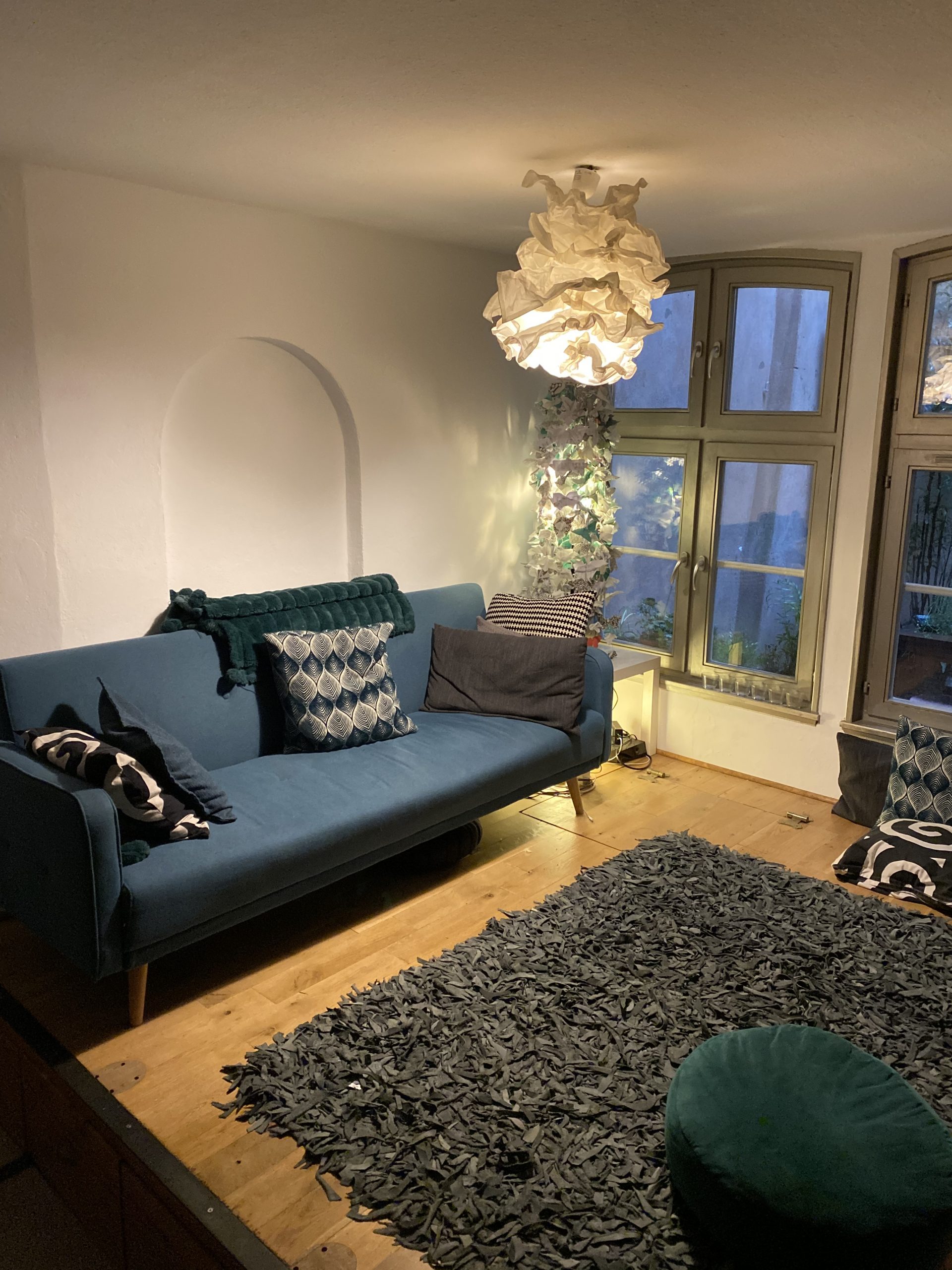 Your furnishing
and interior arrangement
Personalization and renovation of your objects to sublimate
Sylvie Caron offers a seasoned experience in the renovation of furniture and objects and offers a tailor-made service for the layout of your personal or professional premises.
What if you change and sublimate the objects you have grown tired of and think about getting rid of them?
Thanks to her know-how in renovation and transformation, Sylvie Caron can transform them and give them another story that suits you. This approach is done with a concern for aesthetics and also for the respect of your personal or family history that evolves. Transformations so that your immediate environment is always in harmony with who you are.
Sylvie Caron creates and transforms your lamps, furniture, everyday objects (services, glasses, etc.) as well as your drapes or other furnishing fabrics that she knows how to paint, sew or embroider.
This approach is a true sustainable development approach and continuity of the life span of the interior design objects you care about and which get, through the intervention of Sylvie Caron, a second life and new interpretations anchored in your contemporaneity.
Your company is an artwork
The work of artist Sylvie Caron makes it possible to enhance the work and trades of your entire company by highlighting it through artistic production. sylvie caron has been a senior executive and general manager in a company for 20 years and knows perfectly well the management tools and the impact of the latter on the commitment and happiness of the workers in their workplace; art is a powerful tool to implement in your structure;
Sylvie Caron's last intervention in university hospitals via sketches taken on the spot in the middle of Covid's period, allowed the staff to laugh, to enter in communication with the patients more easily and were a real recognition of their jobs and the tasks they carry out every day in their very diverse functions.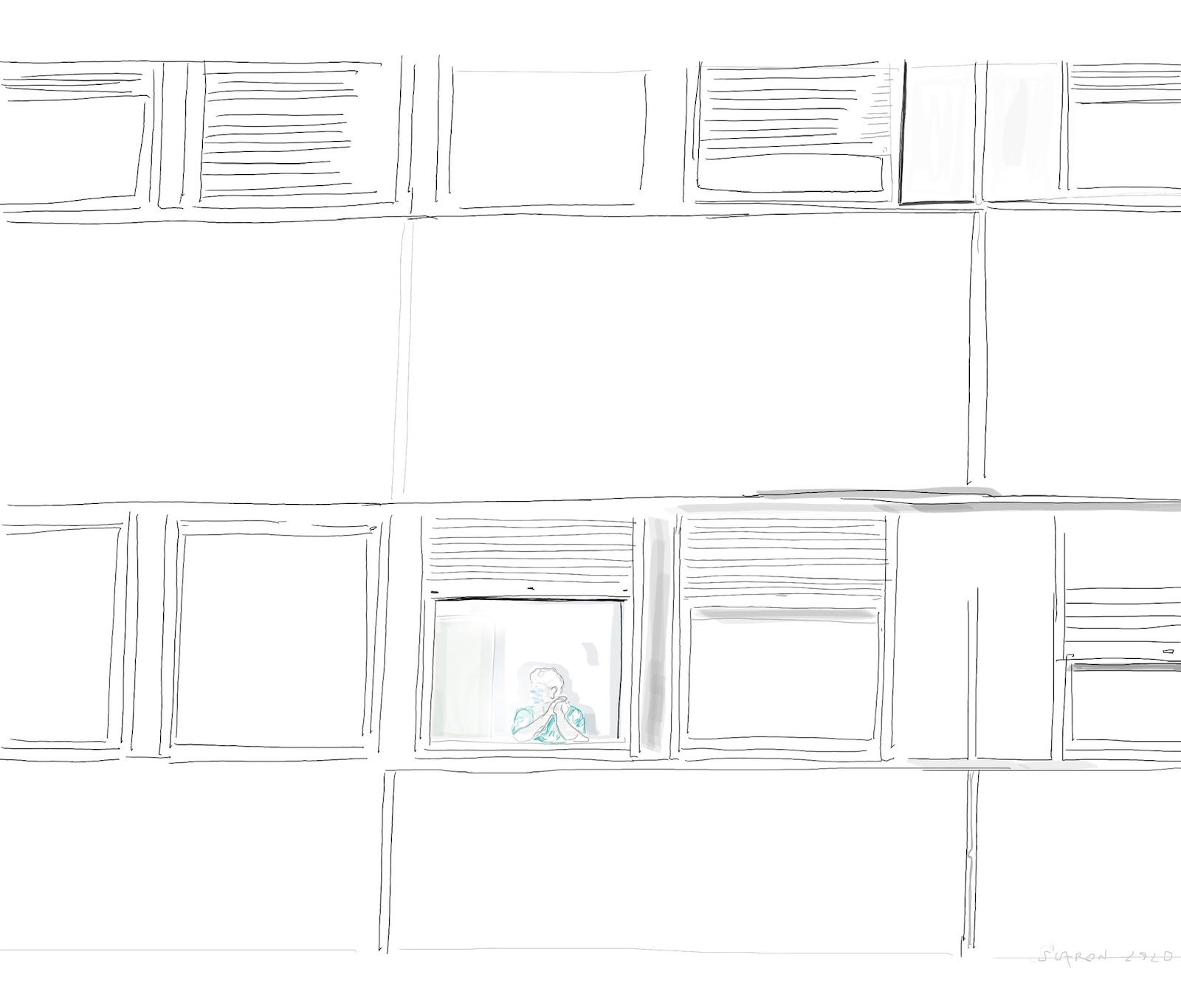 It is also a thank you for teamwork and a source of communication and motivation for each unique individual: teamwork while sublimating the hospital environment since the portraits were framed and are on display in the hospital.
In discreet reporting mode, Sylvie Caron discreetly dialogues and sketches the employees on the spot, valuing their profession.
You can display these sketches wherever you want in your company! Better than a paper clip or a simple photo, my graphic technique allows you to capture the right action and precision of your employees, who will be happy with this attention and recognition.
My sketches can zoom in on an individual as well as on an entire team or department of your company.
From experience, these sketches bring a sense of attachment and education to the professions and to the company, create laughter and complicity throughout the production process. You then dispose of works of art allowing you to position yourself as a sponsor and to tax-exempt the artist's work.
Vous disposez ensuite d'œuvres d'art vous permettant de vous positionner en mécène et de défiscaliser le travail de l'artiste génération.